Positive Training for Positive Results
Happy Tails Groom & Board is a professional dog obedience training company in Tunica. We specialize in. basic obedience training, behavior modification, potty training, and puppy training. Our pet instructors are certified practitioners that specialize in addressing behavioral issues without the application of fear, injury, or intimidation so that animals will take pleasure in the learning process and preserve their training. Reserve an appointment inquiry on our site or give us a call at (662) 357-8003 with any questions.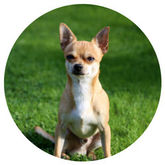 Puppy Training
Signing up in young puppy courses prior to three months old can be an outstanding ways of enhancing training, strengthening the human-animal bond, as well as socializing puppies in an environment where danger of ailment can be reduced. In general, young puppies can begin puppy socializing classes as very early as 7-8 weeks old. Young puppy socializing courses use a safe as well as organized means of interacting socially young puppies and also faster improve their responsiveness to requests. Early and adequate puppy socialization and programs of positive pet training can go a long way to preventing actions issues and enhancing bonding between humans and pets. While the very first three months is the most vital puppy socialization duration in a pup's life, owners of pups that have passed this turning point are strongly encouraged to remain to socialize their puppies to as many people, animals, as well as areas as sensible.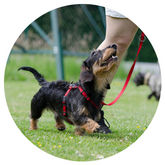 Beginner Training
Beginner training for pets is vital. Pet dogs aim to please, so with these beginner methods and strategies, they will certainly offer your pet dog's opportunities to make you happy. Our training courses begin with the traditional sit, stay and come. However as your dog advances, we provide extra tough requests that are provided in our various other programs! These are designed to keep your pet engaged and on their toes.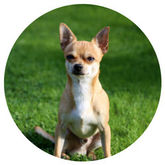 House Breaking & Potty Training
House training your puppy is about uniformity, persistence, and also favorable support. The goal is to instill good practices as well as construct a loving bond with your animal.
Experts recommend that you start residence training your pup when they are between 12 weeks and 16 weeks old. At that point, they have enough control of their bladder and bowel movements to learn to hold it. With Happy Tails Groom & Board's expertise, we offer you the tools as well as strategies to finest house train your brand-new furever friend.
WHAT Tunica CUSTOMERS ARE SAYING
We love our customers from Tunica areas around Austin, Clayton, Dubbs, Robinsonville, Southaven,
Horn Lake, Hollywood, Sarah, Strayhorn, Savage, Arkabulta, Prichard, Clarksdale, Hernando & more!
Come visit our shop in Tunica, MS specializing in quality professional pet grooming, dog boarding & daycare for cats and dogs.